Home Electrical Services in Whangarei & Northland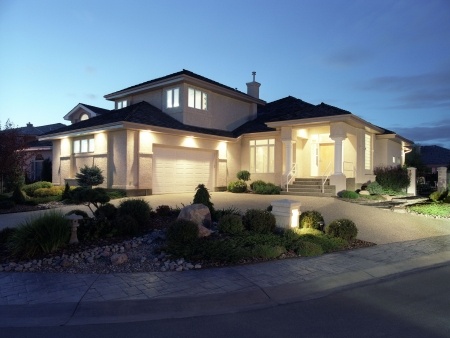 e know how valuable your home is. It is a place to relax and enjoy. It is a place of privacy. It is a place of comfort. That's why your home is your most important space. Keeping this in mind, Potter Electrical has your every need covered. We cater to all sizes of electrical wiring jobs from small repairs to new house wiring installation and rewiring of old houses.
House Wiring & Rewiring
Potter Electrical can consult with you to create electrical house plans. New house wiring is an opportunity to ensure that you will be able to access power and data to meet expected and future requirements.
When creating an electrical plan for a new house build, consider the following;
Lighting
Lighting purpose and aesthetics will determine what kind of fitting you want in any given area.
Warm and cool lighting
Practical and decorative lighting
Garden lighting
Security lighting
Power Outlets
Location and number
Load requirements for specific appliances
Exterior power supplies
Pools/spas
Outbuildings such as sheds, workshops, sleepouts, office cabins
Data Cabling
Modem location and WIFI extenders
Wired IOT appliances
Access to WIFI in outbuildings.
Does your house need rewiring?
There are a number of things to look out for in older house wiring.
Black rubber cabling (Vulcanised Indian Rubber), which was common during the 1950s and 1960s.
Very old power cables may have a material sheath.
Damage from rodents.
Heat damage can cause the cable sheath to become hard and brittle, exposing wires. This is especially common in old light fittings and overloaded circuits.
Fuses blowing or circuit breakers regularly tripping may indicate an overload or fault condition.
Flooding or other extensive water damage at least requires and electrical check and can necessitate some degree of rewiring.
Renovations are a good opportunity to look at house rewiring. Sometimes access can be difficult and renovations allow easier replacement or installation of cables, saving time and money.
Our Home Electrical Services
Repairs and Maintenance – For all your small electrical repairs.  We can have someone on site that day to get your hot water working again, repair your outside lights or install a new oven.
Cable Location – We offer cable location services for any cable or pipe work. We can determine where electrical cables are in the ground and mark it out so you won't hit them, or trace them so they can be repaired.
General Wiring – We can get a new sleepout up and running or install some new garden lighting.
New Homes – We can wire new homes from baches through to large residential developments.
Mains Installation – From a small submain to the garden shed, to the mains of a new home 600 metres from the road.  We can come and quote, dig the trench, install the mains and other services like phone and fibre and arrange a connection with your supplier.
Our expert electricians can chat to you about any of our residential services and also ways to cut down on your power consumption. We can help you with some small changes that could mean huge savings on your power bill.
Home Automation & Lighting
Do you want an electrical automation system that gives you control over the entire house? Turn on the lights with one switch? Or turn the heater on while you're lying in bed? What about an audio-visual system that works throughout the home?
That's why we were entrusted with the biggest residential job ever done in New Zealand – on Alexander Abramov's development at Helena Bay, Northland.
Putting all the flash bits aside we understand the need to save on the cost of utilities. That's why we have energy-efficient lights as an alternative.